PCAST Report on Patient Safety
Outlining the similarities and differences between the proposed National Patient Safety Team (NPST) and the National Patient Safety Board (NPSB).
President's Council of Advisors on Science and Technology (PCAST) Report to the President
On September 7, 2023, PCAST issued a report to President Biden entitled, A Transformational Effort on Patient Safety.
The PCAST report includes the first significant national recommendations on patient safety since the publication of the Institute of Medicine's To Err Is Human more than 20 years ago.
The first recommendation in the PCAST report is to appoint a patient safety coordinator reporting to the President and create a multidisciplinary National Patient Safety Team (NPST) within the Department of Health and Human Services. Among other recommendations, the report also recommends advancing technological solutions to address patient safety and alleviate the burden on the front lines.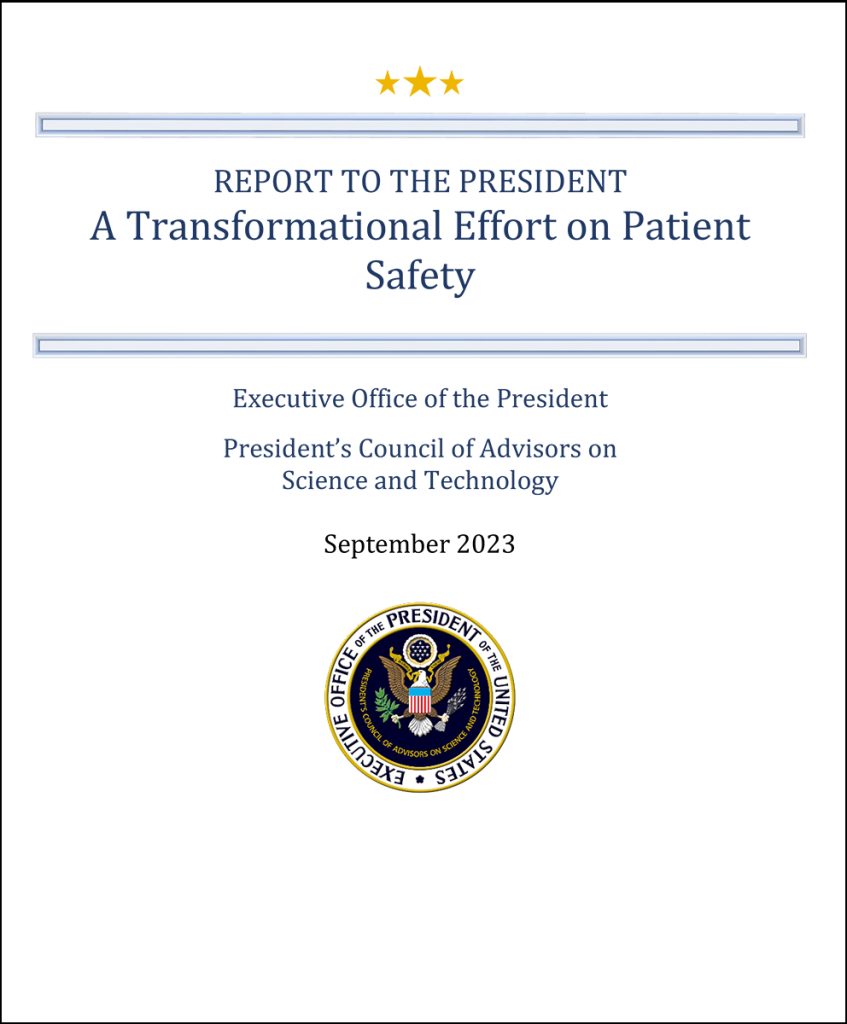 PCAST's recommendation to create the NPST is similar to the NPSB National Policy & Advocacy Coalition's recommendation to establish the NPSB. The table below outlines the similarities and differences.
| | | |
| --- | --- | --- |
| | NPST | NPSB |
| Investigation Body | Yes | No |
| Modeled after CAST | Yes | Yes |
| Public-Private, Multi-Disciplinary Team | Yes | Yes |
| Board Members | No | Yes |
| Non-punitive protections | Yes | Yes |
| Public Reporting | Yes | No |
| Requires HHS agencies and the VA to respond to solutions | No | Yes |
| Includes cyber security and data protections | No | Yes |
It is important to emphasize that there is a growing national effort asking the government to establish this type of body, and the current state of the health system requires a response and new solutions.
The NPSB Advocacy Coalition continues to advocate for the creation of the NPSB to create solutions to prevent injury/harm in healthcare settings.